Why Fax Mobile Abstracting?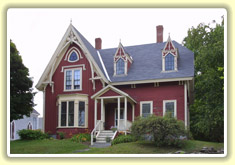 Full-service abstracting company providing services from deed reports to full titles and foreclosure searches in Indiana.
Lowest fees for the services we provide to our customers.
We offer services to the following eight central Indiana counties: Bartholomew, Hamilton, Hancock, Hendricks, Johnson, Marion, Morgan, and Shelby. We now offer services to the entire State of Indiana.
Fast recording services.
Fast turnaround time provided from our four offices and three faxing/mortgage pick-up locations.
Our abstractors have an average of nine years experience and have extensive experience in the counties that they cover.
We use title and judgment plants where available to double check and verify our work. We never rely on these plants solely to complete our customer's work.
Office staff is available from 6:00 a.m. to 6:00 p.m. to take your calls and send out your orders, usually within minutes, to our abstractors to ensure the fastest turnaround time possible!
Many of our orders can be completed in a few hours and almost all of our orders are completed in less than 24 hours!
We have the professional staff and resources in place to deal with any problems or issues that could typically slow down the turnaround time on orders. When problems do arise we notify you immediately so you can contact your customer before they contact you.
We have been members of the Better Business Bureau since 1998. We are also members of The National Association of Land Title Examiners and Abstractors (NALTEA) and the Indiana Land Title Association (ILTA).
We carry $1,000,000.00 E&O and Commercial Liability Insurance.
We have been in business since 1997.
Your first order in the Indianapolis Metro area is free. No obligation! Give us the opportunity to show you the service we provide and we are confident you will not be disappointed! Call us today for details.
We understand that your customers demand fast, professional service. That is why "We Pride Ourselves in Making You Look Good!".