About Fax Mobile Abstracting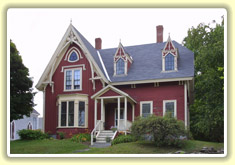 We would like to take this opportunity to introduce ourselves and our company. Fax Mobile Abstracting was founded in 1997 by Todd and Cindy Dailey. We are a
Full Service Abstracting Company
providing the following types of services to our customers; 30 year title searches, current owner searches (good warranty deed forward), PMM searches (purchase money forward), deed reports, document retrieval, mortgage searches, lien searches, foreclosure searches, and
Recording Services!
We serve Bartholomew, Hamilton, Hancock, Hendricks, Johnson, Marion, Morgan, and Shelby Counties and the entire State of Indiana. We have four offices to offer the fastest service for our customers. In Marion County we have two offices, one office next to the City-County Building and one inside the City-County Building adjacent to the Marion County Recorder's Office. Our Hamilton County office is located next to the Courthouse Town Square, and our office in Morgan County is conveniently located between the Hendricks and Morgan County Courthouses. We also have 3 additional Faxing and Mortgage pick-up locations to offer the fastest service in other areas. We are very proud of our staff of professionals. Our staff has an average of over nine years of abstracting experience in Indiana and know how to get work done for our customers.
Beware that their can be hundreds of judgment and tax warrant books that need to be run for each search requested in most of the counties we are in. We pay to have access to reputable title companies' judgment search plants so searches are always done correctly. Searches in many counties simply cannot be completed accurately without them, unless someone really spends hours (or a day) on searching for each particular name in hundreds of handwritten books! Experienced abstracters know that many Public Judgment Computer Terminals do not always show a complete record of all of the information that we need to search to complete an order accurately. As an example, many Tax Warrants are not even entered into these computer systems, or weren't until the past few years! We also pay to use title search plants, where available, as a way to verify our work as well. Title plants can never be relied on exclusively to complete a search, but they are an excellent way to check completed work, pick up a cross-reference error, find data entry errors on recorder's public computer systems, etc. We spare no expense when it comes to offering accurate, fast, quality service to our customers, don't accept anything less.
Our pleasant and knowledgeable office staff is available between 6:00A.M. To 6:00P.M. to take your phone calls and get your orders out ASAP to our abstracters. This allows us to turnaround many orders in only a few hours, and the vast majority of all of our customer's orders are completed within 24 hours!
We take great pride in the quality of the service we provide to our customers. We have been members of the Better Business Bureau since 1998. We are members of The National Association of Land Title Examiners and Abstractors (NALTEA) and the Indiana Land Title Association (ILTA). We carry $1,000,000.00 E&O Coverage and, despite all the costs of the overhead and resources we use to complete our customer's orders, our prices are very competitive. Give us a call at 270.433.6954 and we will quote you prices for the work you require, but first let us complete an order for you for free! No obligation! References are available upon request. We look forward to having the opportunity to show you the level of professional service that our staff at Fax Mobile Abstracting, Inc. offers in Central Indiana.
Todd and Cindy Dailey, Owners